mbu online yield postcard
program for the exceptionally gifted self-mailer
note - left top is front, left bottom is back, right image is inside.
one-sheets for two new online programs
one-sheets are a necessary evil. to make them stand out from the noise a bit more i used infographics to explain the field of study and communicate possible career outcomes.
undergraduate visit day folder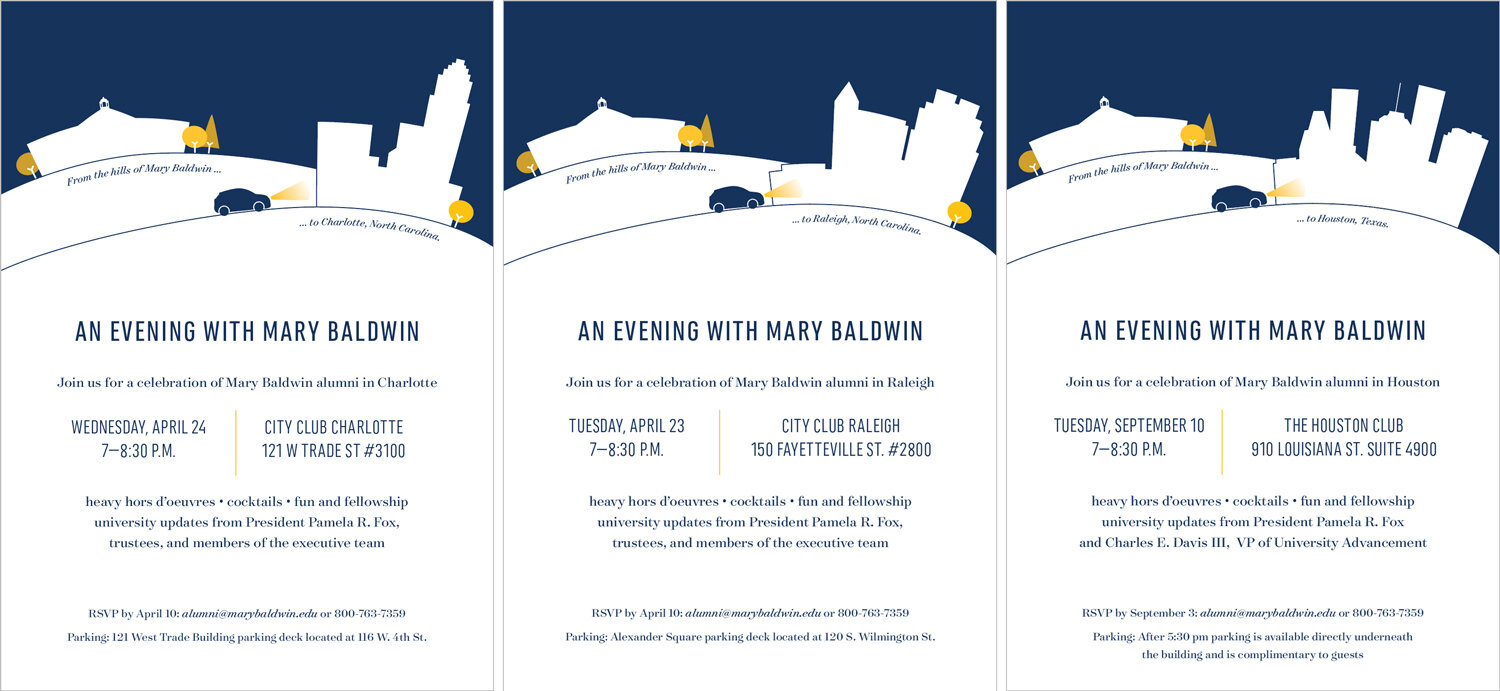 a suite of invitations for stewardship events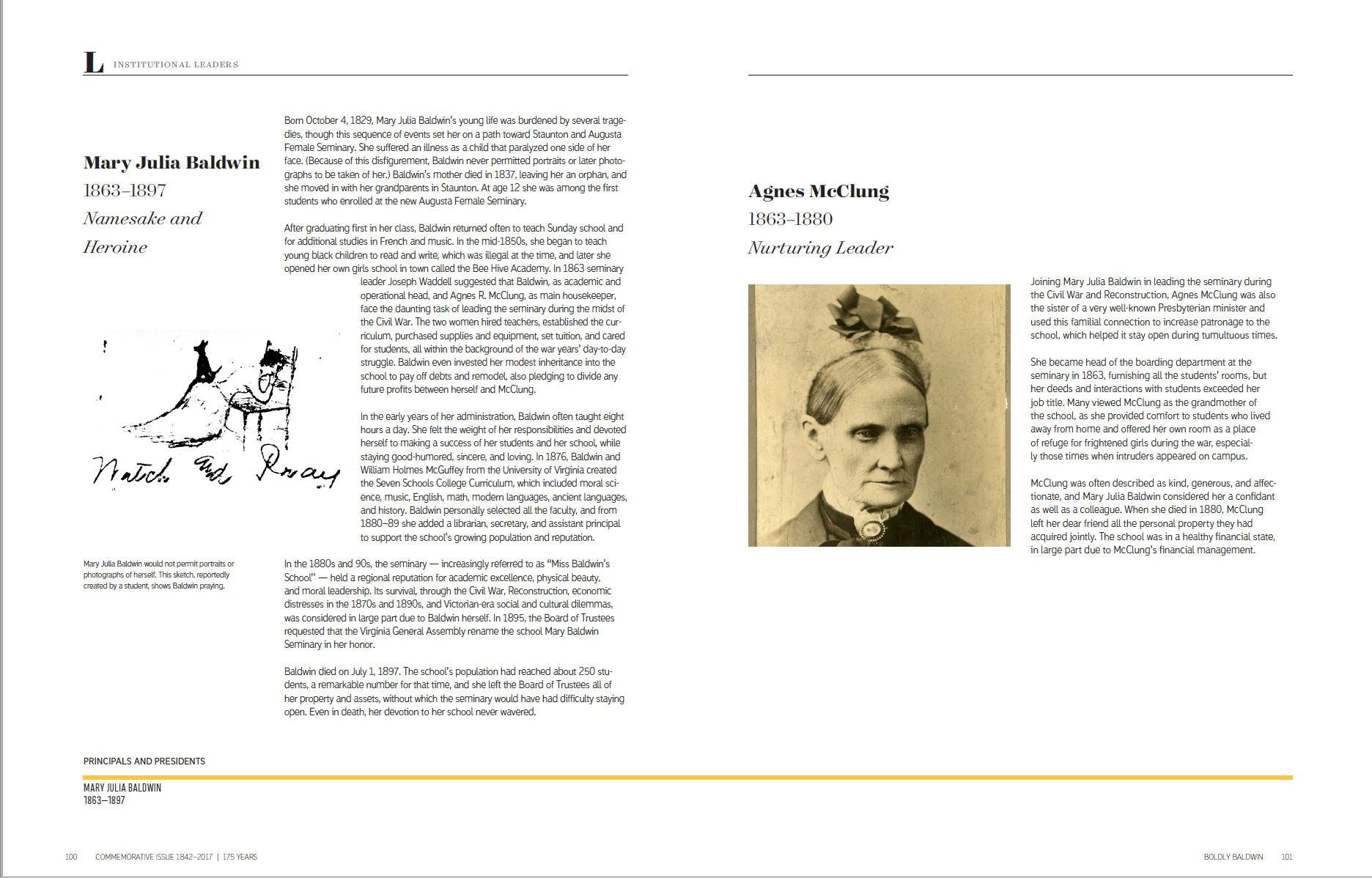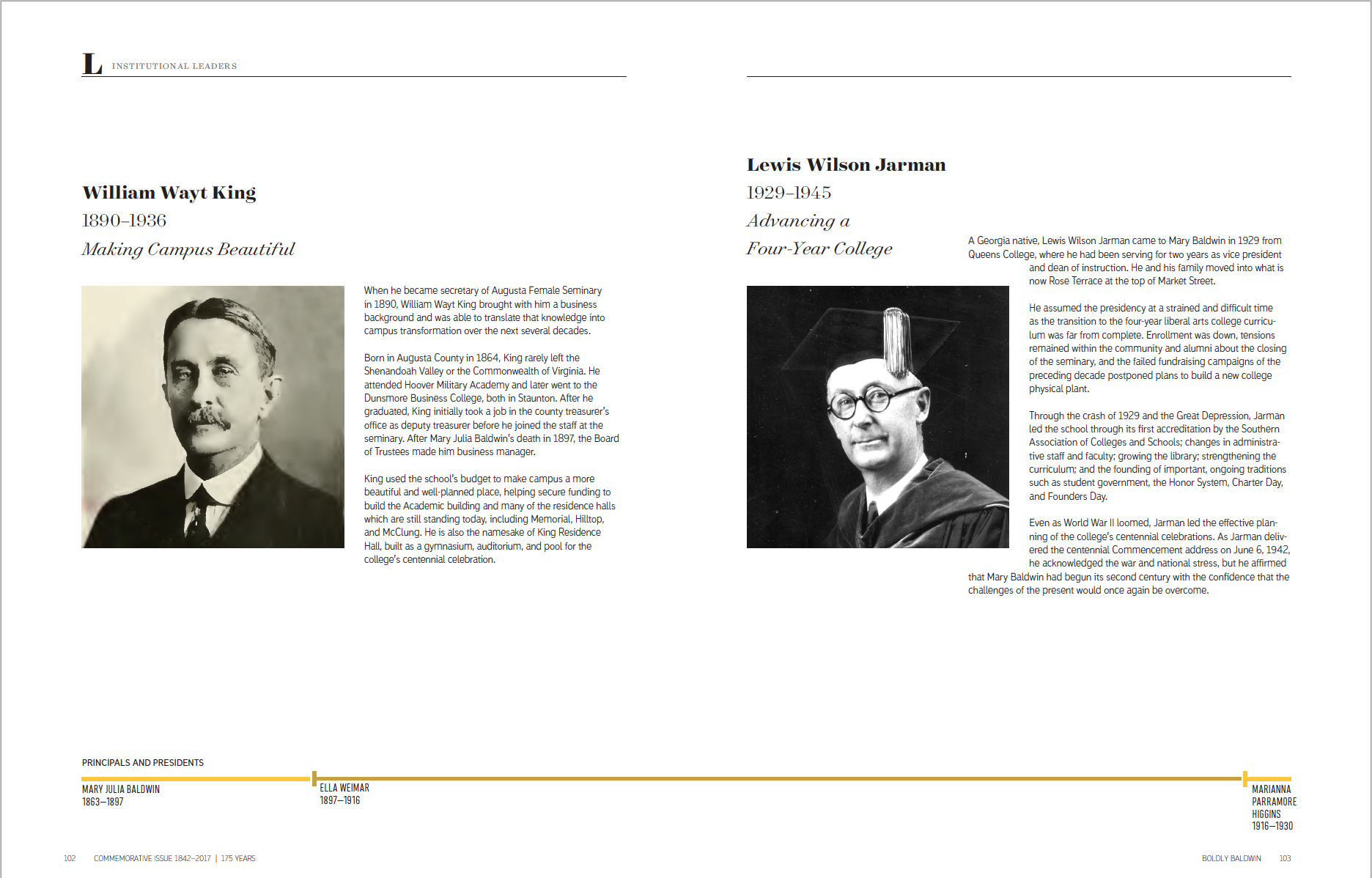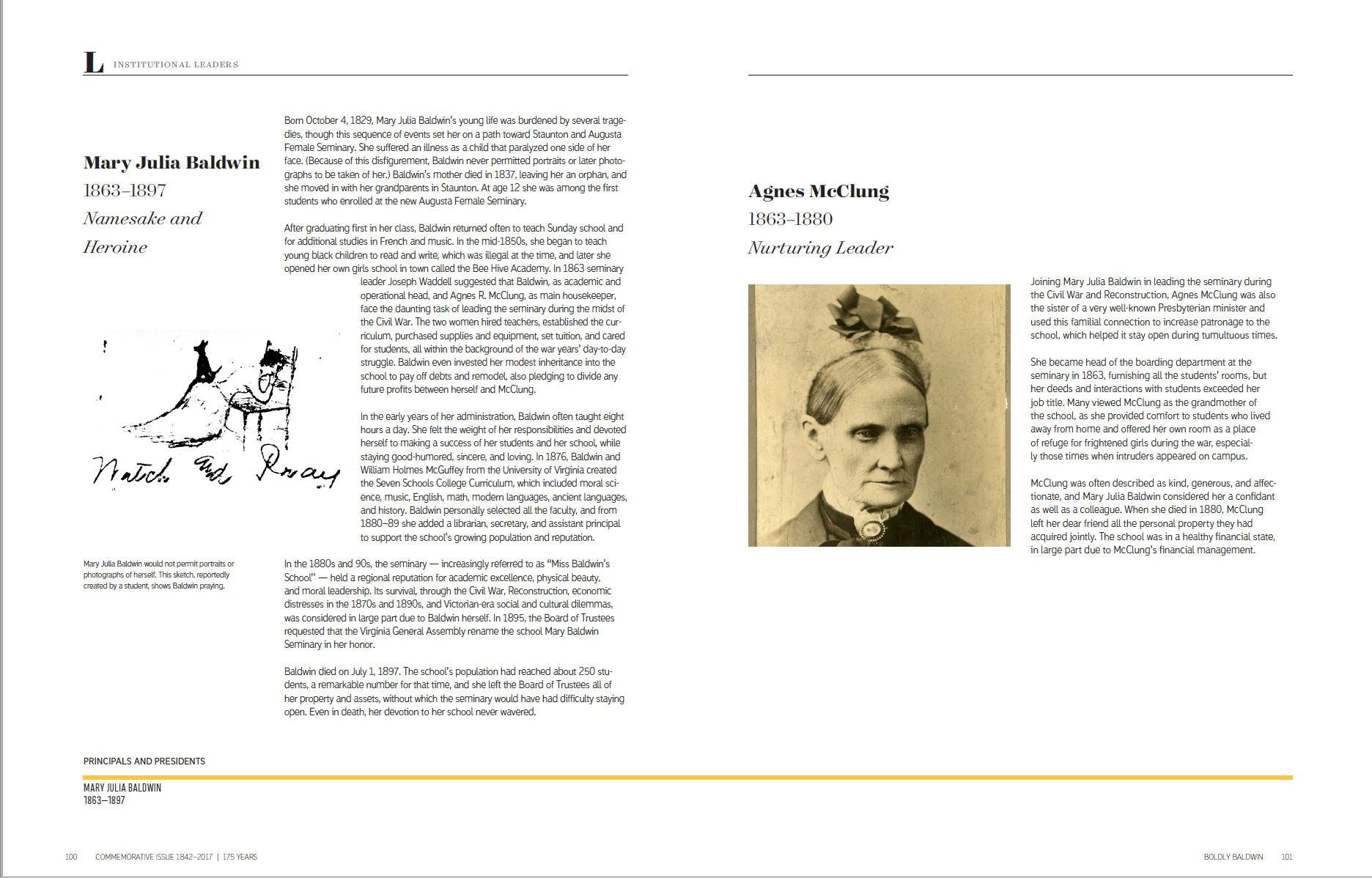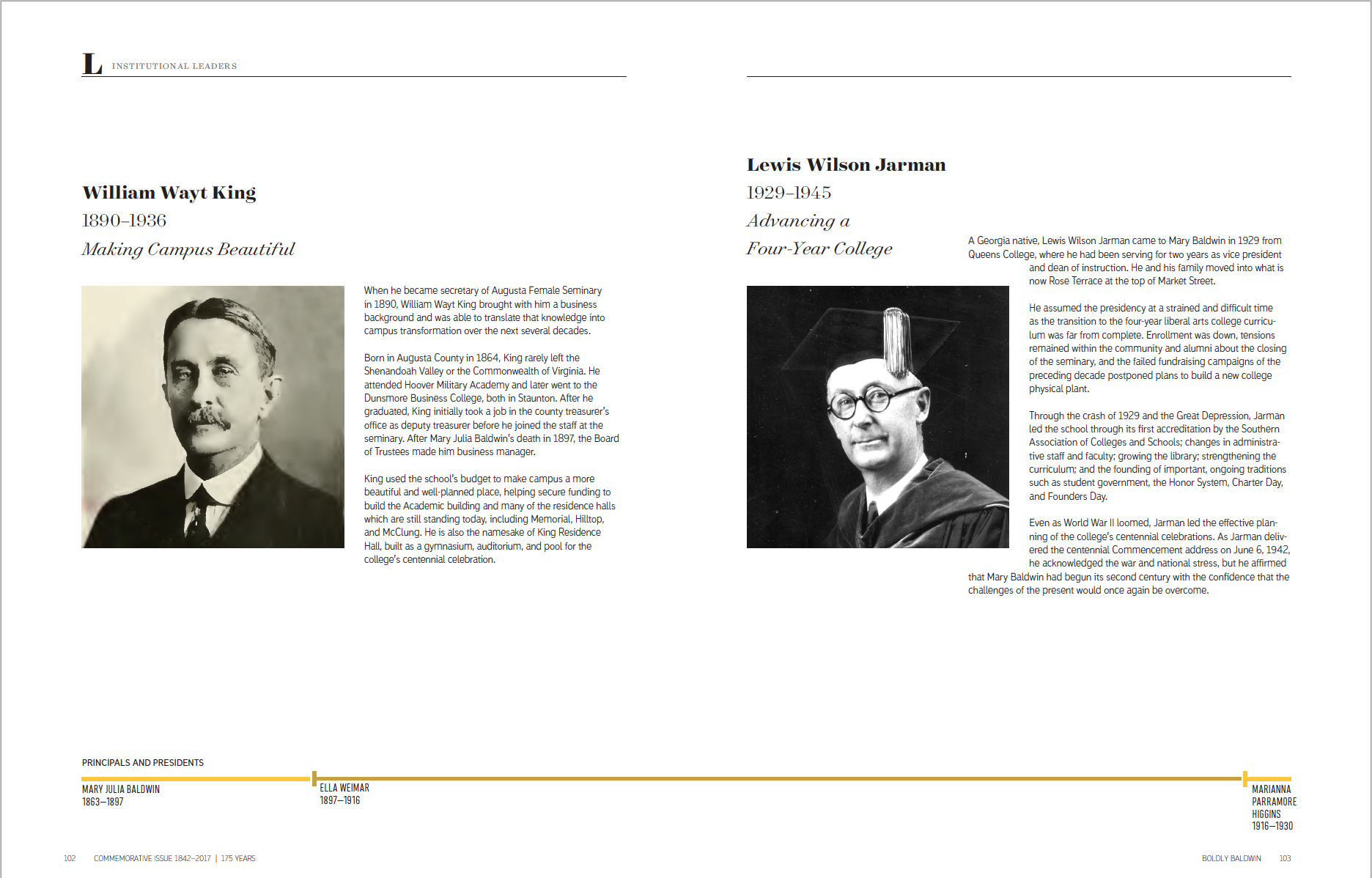 a few spreads from the mary baldwin 175th commem0rative magazine